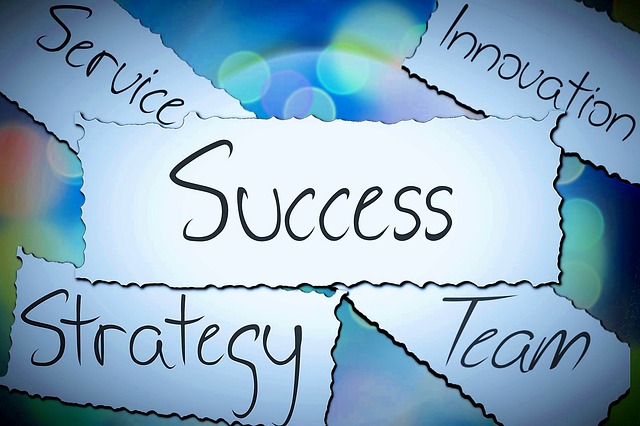 The question arises in marketing and business as to WHY you are creating any or all of your marketing communications? 
Why do you have a weekly blog? Why do you have a Facebook page that you post on two to three times a day? Why do you run social media platforms for your business, such as Twitter, Pinterest, LinkedIn, Snapchat, Instagram & more? Why do you have a weekly / fortnightly newsletter?
So in other words, why are you creating content / marketing communications under the name of your business and WHY on earth should your customers care what you say? 
How is your marketing relevant to your customers? what value are you delivering? Does the information you share:
motivate
inspire
educate
share knowledge
ask questions, thus inspiring great conversations
empower
entertain
In point of fact, does your marketing communications tick any or all of the previous list and will your marketing HELP & resonate with your customers in some way?
Do you share terrific images and messages that stops your customers in their tracks. Does your marketing resonate and or speak to your target customers?
If your answer to the above questions is no! Then I would advocate that you rethink your marketing strategy and begin thinking of your customers expectations and their needs and wants!
Do you plan out your marketing communications a week / month / several months to a year in advance?
If not, why not? It makes sense to know and understand your customers first and THEN to outline the themes and messages you would like to share each day, week, month and year of your business life.
This does two things, firstly it allows you the business owner and entrepreneur to understand the importance of sharing great content in your marketing communications and this in turn will help your business to stand out, amongst your competitors, giving you the edge.
Secondly, understanding that marketing communications can not simply be whipped up on a whim, is an important aspect of understanding marketing communications!
It requires time and attention to detail to market your business to your specific target market, in acknowledging the importance of planning your marketing communications and in giving it due time and attention,  in turn takes away some of the stress and strain of wondering when and if to post on various marketing platforms.
If you are not sure how to go about finding the right marketing stories to share with your customers, then the first step:
is to be sure of  who your customers are 
understand your customers needs and wants
identify what niche you are in
if you are looking for content ideas, two good places to start are:
www.buzzsumo.com and www.google.com/trends
both sites will allow you to get ideas on trends and content being shared by other businesses in your industry, which can greatly help you to understand how you can create even better content. In addition such sites are terrific for gaining inspiration on business and marketing themes  and ideas that you can share with your target customers.
please comment below:
Picture source: pixabay